Our Team
Agness E. Rupley, DVM, DIPL. ABVP, AVIAN
Veterinarian

Dr. Agnes Rupley is the owner of All Pets and a diplomat of the American Board of Veterinary Practitioners. She has special interests in internal medicine cases, soft tissue surgery, and client education. She is board-certified in Avian Medicine. Dr. Rupley received her DVM from Texas A&M University in 1987 and became board certified in avian medicine in 1995. She is author of Manual of Avian Practice and is editor of Veterinary Clinics of North America: Exotic Animal Practice. Dr. Rupley is an invited national and international speaker, teaching veterinarians exotic animal medicine, surgery, and laser surgical techniques. Dr. Rupley and her husband, Bill, have four children: Bill, Donald, Rose Marie, and Matt. Other members of the family include a corgi Millie; a rottweiler Alexa; a boxer-mix Greta; a Heinz 57 Joe; three cats Trinket, Stella and Onyxia; and a macaw, Honeybee.
As Practice Manager, Donald is a master of all trades. He is constantly evaluating our standard of care for patients to ensure the highest quality of healthcare is provided. Greta (Boxer mix) and Sebastian (mixed feline)are his beloved fur-babies. Donald loves the great outdoors with hobbies like kayaking, wake boarding, and running. He also owns a quad-copter business!
Donald
Hospital Administrator
Jessica truly enjoys connecting with the pet owners she encounters every day, and is eager to help both them and their pets! She shares her home with Jean-Claude (Rabbit), Jasmine (Siamese), and Molly (Rat Terrier). Jessica enjoys hiking, trips to the dog park, singing, and researching reptile care and live vivariums. She received her Associates Degree in Business.
Jessica
Client Service Manager
Aubry's love for all pets is inspiring and evident in everything that she does. Her professional interests include exotic animal healthcare and husbandry, namely birds and pocket pets. Aubry spends her free time reading, cooking, and researching new essential oils. Aubry has two dogs (Tucker and Petunia) and Matilda the cat who are a huge part of her life.
Aubry
Veterinary Assistant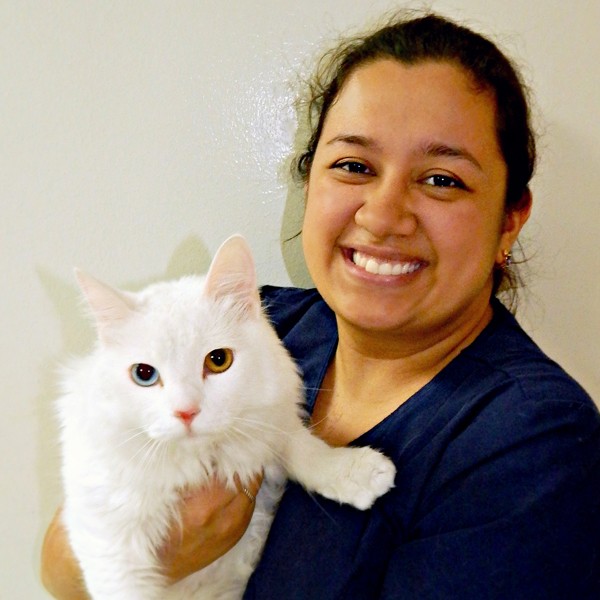 Holly has an Associates in Veterinary Technology and an AAS in Science. She enjoys helping and assisting in procedures, performing lab work and caring for all animals. She loves ferrets, cats, dogs, red pandas and chinchillas specifically!
Holly
Veterinary Assistant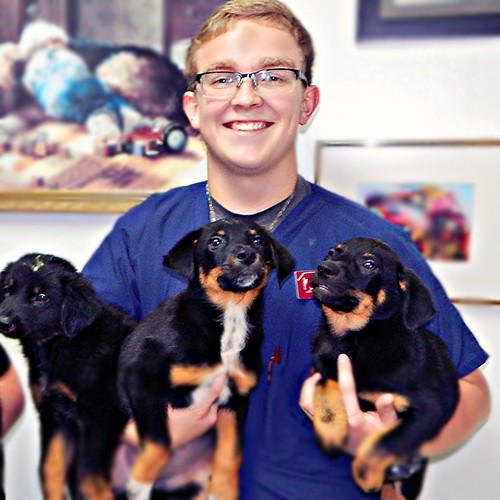 Dalton comes to us from Big Spring, Texas and is striving to become alicensed veterinarian. He loves dogs and small animals in general andhas a soft spot for Labrador Retrievers. As a true Texan, he enjoysworking on trucks with his brother, homemade pecan pie and tender BBQ.
Dalton
Veterinary Assistant