All Pets Veterinary Medical Center Surgery and Spay/Neuter
If your pet is a ferret, rabbit, dog, or cat, it is likely that your pet will need surgery at least once in his or her lifetime. Knowing the procedure, pain relief options, and speaking with our pet doctor about what happens to your pet after you bring him or her into All Pets Medical for surgery will help reduce anxiety you may have and give you the opportunity to have any question answered about the procedure.
Dr. Rupley is a skilled veterinary surgeon with over 25 years experience and is proficient in numerous surgical procedures. Her experiences include, but are not limited to:
General endoscopy & minimally invasive surgery
Traditional and endoscopic spay
Traditional neuter
Exploratory surgery
Emergency surgery
Ophthalmic surgery
Microsurgery,
Mass removal
Other soft-tissue operations such as Gastropexy
As an AAHA Accredited practice, our veterinary clinic provides the highest standard of surgical options available. Our facility is equipped with and provides surgical features that your pet deserves.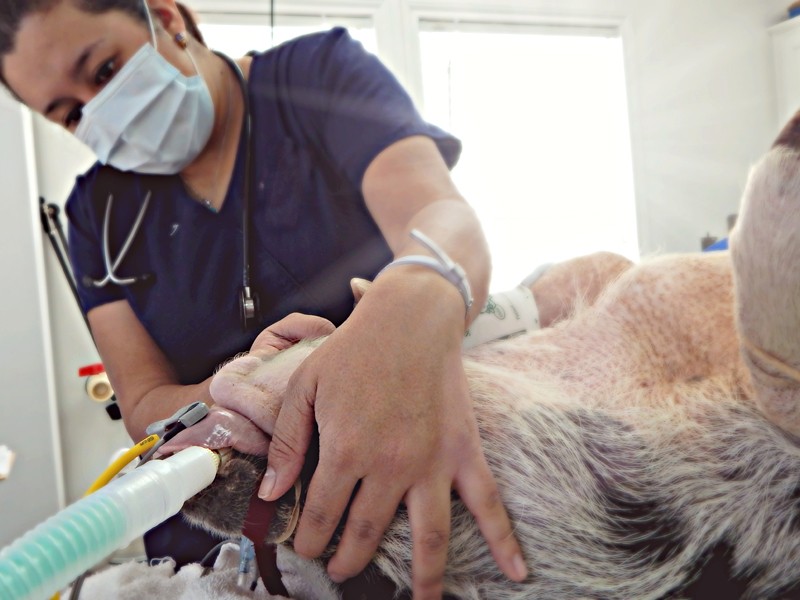 The Surgery Suite:
Here at All Pets Medical Center, our surgery suite is equipped with modern equipment and is kept in a state of uncompromising cleanliness. This equipment provides features that many veterinarians do not offer, but provide significant benefits for our patients.
Heated tables to prevent hypothermia
Laser scalpel to reduce bleeding and improve incision quality
Intravenous fluid pumps for improved fluid therapy
Intravenous fluid warmer to decrease heat loss
Digital monitoring equipment to ensure patient stability while under anesthesia
Thermal vessel-sealing system to cauterize and effectively seal veins and arteries
Endoscopes for less-invasive surgery
Ventilator to assist in breathing if needed
Radiosurgical scalpel creates clean incisions without burning tissues
Post-surgical therapy laser treatments reduce inflammation and decrease healing time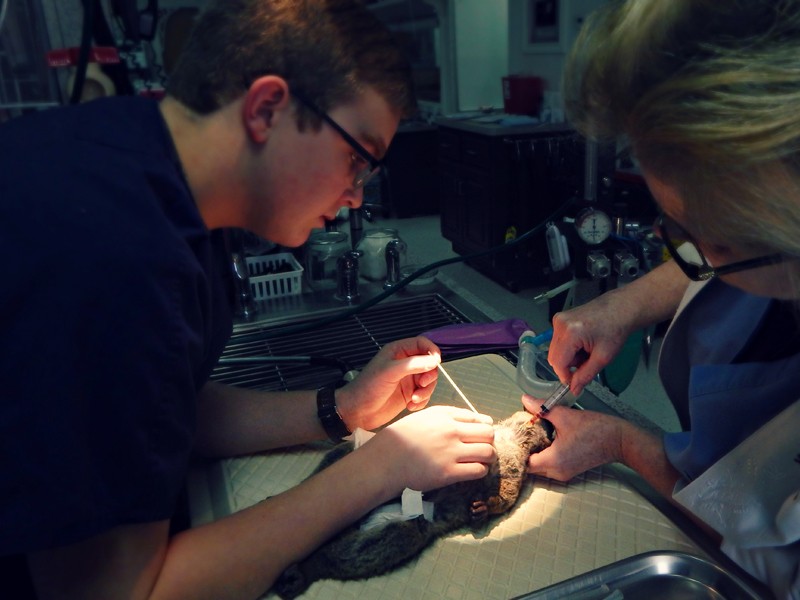 Anesthesia and patient monitoring:
In addition to our doctor, your pet will be accompanied by a trained technician for the duration of the operation. Our professional anesthetists remain by your pet's side, closely monitoring his or her level of sedation and vital statistics.
Digital monitoring equipment is utilized whenever your pet undergoes general anesthesia. This equipment monitors several important vital signs including: heart rate, respiration rate, blood oxygen saturation, blood pressure, and core body temperature. We here at All Pets Medical strive to offer our patients the best care in Texas, so stop by our College Station location soon for professional veterinary care!
Our Laparoscopic Spay Procedure:
What you need to know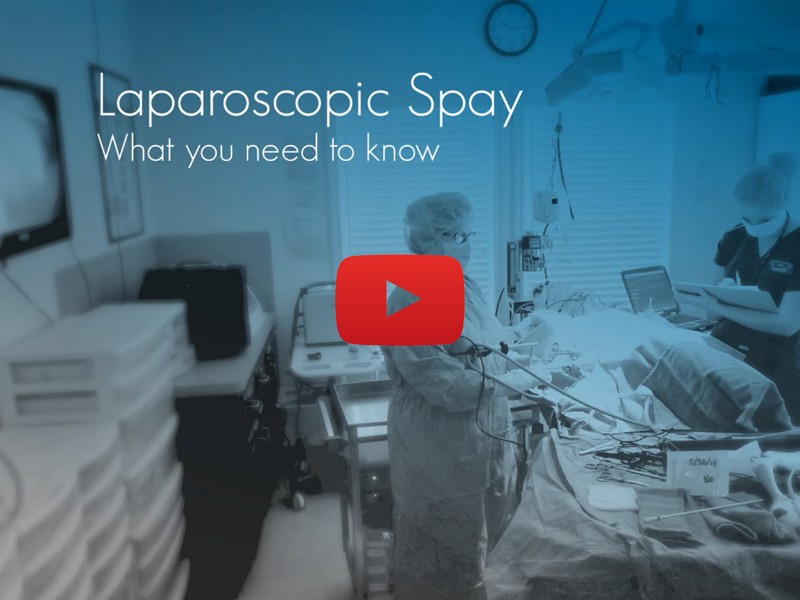 The Laparoscopic Spay is a minimally invasive technique which utilizes a thin instrument with a camera to view the internal structures of the abdomen. The procedure is performed with one tiny incision, about the size of a small paperclip, and the ovarian ligament is carefully ligated and cauterized, rather than torn. Post surgical pain is GREATLY reduced up to 65% and she will be able to go home the SAME day!

Our surgery table and kennels are heated, keeping your pet warm and comfortable during her surgery and recovery. Also, a trained anesthetist will carefully monitor her in addition to state of the art electronic monitors that constantly check her heart rate, blood pressure, ECG, temperature, respiratory rate, blood oxygen saturation, and exhaled carbon dioxide content.

Watch this video for our full step-by-step process!